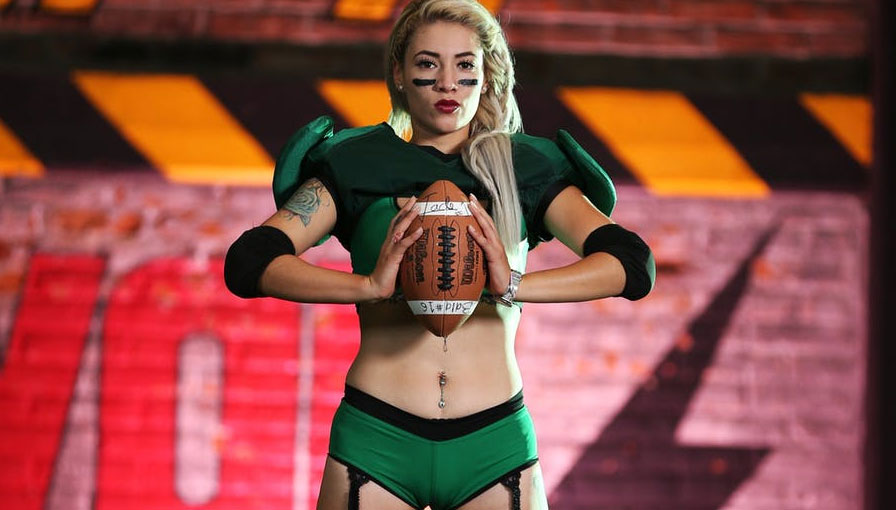 Sports books are a big to-do in Las Vegas if you are into gambling and aren't able to get to the Superbowl on your own. The party-atmosphere is astounding and you'll enjoy being able to place your bets and watch the game live to see if you reap any rewards. Here are some of the best spots to keep in mind if you intend on betting on the big game. Consider hiring one of our sexy escorts to accompany you for even more thrills!
Aria
Aria Race & Sports Book boasts a large 10,000-square-foot area for you to relax and take in the game. You'll be completely comfortable and have your pick of couches and chairs to watch the action on your own personal monitor. Big screen televisions are also available.
Bellagio
If you want to bring your date to a spot known for luxury, The Bellagio race and sports book is your best bet. This establishment has an intimate setting, making it easy to get to know your partner better while you await news on your bets. If you want to bet large, this is the place to go.
Caesars Palace
Bring your sexy date to Caesars Palace to enjoy the darkened atmosphere, making it easy to cuddle without being noticed while you watch the action of the game and try your hand at winning some cash. There's plenty of monitors and large screen televisions around, plus a restaurant close by to the festivities.
Green Valley Ranch
Conveniently located close to the Strip, Green Valley Ranch is a local favorite for racing and sports book action. This establishment has over 200 screens, ensuring you have a view of the game at all times. There's plenty of restaurants and shopping available as well so you can keep your date entertained in between football action.
Hard Rock Hotel
If you like music and you like sports, the Hard Rock Hotel is a venue to keep in mind. The betting is in abundance and the music is available as well. Bring your date out for a night where music and sports mix perfectly.
Westgate Las Vegas
This fine establishment is the place that others copy when it comes to race and sports book etiquette. With a vast 30,000-square-foot area and giant screens all over the place, you'll love the atmosphere while betting and watching the game with your partner.
Lagasse's Stadium at the Palazzo
Sink down into a couch or chair with plush pillows and snuggle with your date as you watch the game together. Lagasse's Stadium at the Palazzo has a large 10-foot by 20-foot projection screen, stadium-style seating, and a restaurant and bar on the premises.
Mandalay Bay
Mandalay Bay has some of the highest betting limits in the city. We are talking bets of over $100,000 on the Super Bowl. You can also make smaller bets and watch those with high stakes win or lose a bundle. Enjoy the aura and cheer on your team in a sports book with over 300 seats available.
MGM Grand
The MGM Grand has plenty of seating, lots large-screen and plasma televisions, and a party-like atmosphere throughout the game. The Centrifuge Bar is just off the sports book for those who want to indulge in a few cocktails while they bet on and watch football. Bring your date here for a few beverages and have her help you route on your team.
Planet Hollywood
Every seat is perfect at Planet Hollywood. The televisions are placed so you are guaranteed to view the game from any angle. Watch the game, have some food and drink, and enjoy the time spent with your date in an intimate setting.
Wynn
Multiple screens are available for viewing at Steve Wynn's resort ensuring the perfect view of the game. The Wynn sports book is known for its high-rollers and fans of all types. Come out and enjoy the action!