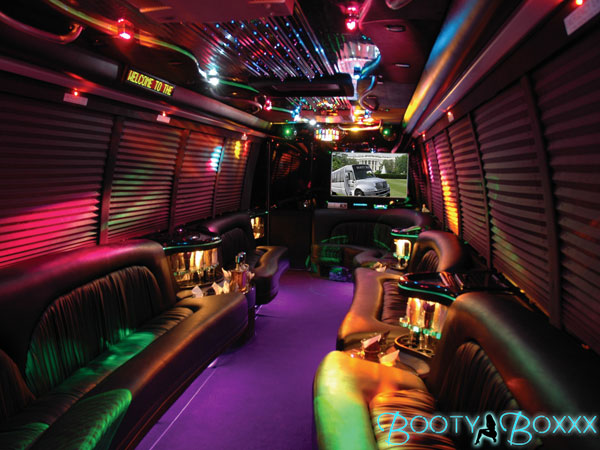 You and your crew are all set to head to the lively city of Las Vegas – the entertainment capital of the world – to celebrate your friend's bachelor party. You've got nightclubs, pool parties, club crawls, restaurants and some epic suites to stay in right on The Strip – and all of this is lined up through you, the party planner.
But it is a bachelor party and when the fellas in the crew start drinking the one thing they'll want to know is what strip club will you all be going to.
There are a multitude of gentlemen's clubs in the great city of Las Vegas to choose from and pretty much anywhere you go, you're probably going to have fun, but here are a few tidbits on the more commonplace and mainstream clubs as well as what to expect.
First things first, Las Vegas strippers run the gamut of looks, visual preferences, ethnicity and so on at all of the venues. There isn't going to be one venue with all blondes or another specializing in just Russian dancers. You will see tattooed dancers or ones that look like they just came from church, although the later is less likely.
Another note is that, if you're looking to have a good time then plan on spending money. Now if you're looking to penny pinch your dollars and just be there for moral support with your buddies, then fine, but don't drink too much where you forget what a $20 bill looks like versus a $100 bill, keep a watchful eye on your wallet and make it known to approaching dancers that you're not interested. Otherwise, just spend the cash and have fun – it is Vegas after all.
As long as you go into the strip clubs with buddies knowing what to expect and how to behave then you won't need to be one of those guys that argues with a dancer over whether it was one song or two that you are paying for. I mean, come on, don't be that guy, it's just embarrassing. Another note, don't be the guy that's super wasted on alcohol or whatever else so that you fall down or get sloppy. It is Vegas, but you'll get your crew kicked out pretty quickly acting a fool like that.
Okay, now down to Discovering The Best Strip Clubs In Las Vegas. There are the most infamous or, rather, what have been deemed by some as the 'Wal-Mart's' of strip clubs in town. The establishments that are the big box or more corporate include places like Sapphire's Gentlemen's Club, Larry Flynt's Hustler Club, Diamond Cabaret, Crazy Horse III and Spearmint Rhino.
Sapphire's is the largest club in town with multiple rooms, VIP areas and hundreds of dancers. Hustler Club has a couple of floors with the upstairs being a bit more intimate plus it gets insanely busy after midnight on the weekends. Diamond Cabaret is a little bit off the beaten path and isn't the most spectacular club, but will do the trick. Crazy Horse III and Spearmint Rhino are celebrity hotspots and pretty much two of the best strip clubs in Las Vegas with some of the most talented, ahem, dancers in the industry for Sin City.
There are also the smaller venues like Déjà Vu, Cheetahs or Treasures. Now, these places can sometimes get a bad reputation for not having good-looking dancers or having very hustler-oriented dancers that try to swindle you for more money with a lap dance because they are slower. Again, you're going to a gentlemen's club so it's not like you can make a return on services rendered following a visit to the Champagne Room. Plus it's Vegas; the dancers are beautiful across the board at any club.
Now, it must be mentioned because it's technically a very big part of Vegas history due to the fact that it has been grandfathered in to a law and is essentially the only one of its kind in town. The Palomino Club is the only gentlemen's club offering patrons a full bar as well as a full line of female dancers that go all nude. Yep, you read that right, a full bar and all nude dancers in the same establishment, the craziness of it all!
There's also Little Darlings if you don't want to make the drive to North Downtown Las Vegas to visit Palomino, which is a little bit of a sketchy area to be sure. Little Darlings is, however, an 18 plus all-nude club, but you cannot buy liquor there. So if you've got any religious reasons you can't be around booze or any recovering alcoholics in the group, then Little Darlings in perfect place to kick off your bachelor party strip club visit.
No matter where you go to Find The Hottest Dancers Inside The Variety of Strip Clubs In Vegas, just note that you are going to have fun. As long as you know drinks are expensive and the dancers earn a living by providing you with some company then you'll have a great time. Just note, you wouldn't haggle a comedian at a comedy club for the ticket price, so it's probably not a good idea to do that with a dancer from a gentlemen's club either.