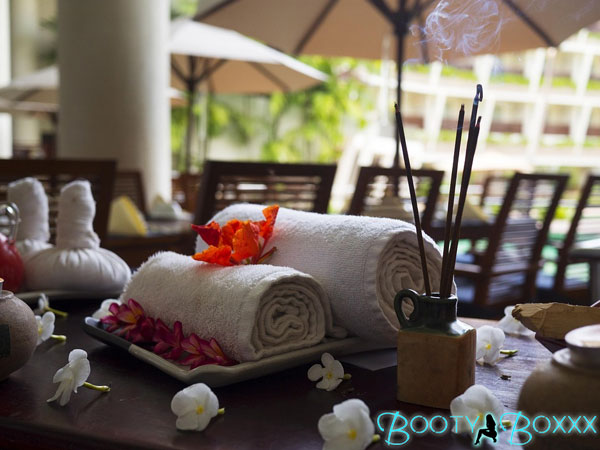 When headed to Las Vegas, most people are all about the party, the gambling, the splurging on decadent cuisine and so forth, but for all that craziness and on-the-go activities that you find yourself indulging in, why not ensure you're taking care of yourself as well. We're talking about taking advantage of one of the spa capitals of the world. Vegas has more ways than one to truly pamper yourself and rejuvenate every aspect of your mind, body and soul.
But Vegas does not offer your average spa. Sure you can get a massage and a facial or even get your hair and nails done here, but where Vegas really stands out as one of the spa capitals of the world is with the 5 Insanely Magical Ways To Truly Relax That Most People Don't Know About in Las Vegas. There are a number of out-of-this-world ways to relax that visitors to Las Vegas probably never dreamed existed in this entertainment city.
1. Meditate With Monks
If you really want to unwind and get back to what truly makes you feel alive and at peace, you can book an appointment to tour the Chaiya Meditation Monastery in Las Vegas where you will actually be able to meditate among monks. The monastery is located near The Strip on three acres of land where Buddhist monks practice the art of living well. While all services are free, donations are accepted and as peaceful as you feel following your meditation session, you'll definitely be tipping. You will be led through the Temple for a tour and then will be able to participate in the very old practice of Vipassana meditation by monks that live and breathe this very tradition.
2. Yoga With Dolphins
If yoga brings you to a level of pure peacefulness and absolute serenity, then practicing yoga with dolphins is the ultimate way to relax and unwind. The Mirage Hotel & Casino provides classes (by appointment only) to practice yoga led by a world-renowned instructor just in front of their aquarium as dolphins playfully join in all around. This experience books up quickly, so it's best to book ahead.
3. Vitamin C Shower
Just when you thought relaxation couldn't get any better, the MGM Grand Hotel & Casino introduced a select group of Stay Well rooms. These rooms were curated for the ultimate in relaxation for guests looking to unwind. With a simulated sunrise in your room as well as blue lighting to help individuals overcome jetlag or an extra late night out, the rooms also offer a Vitamin C infused shower, hypoallergenic bedding and amped up air filters to help individuals truly breathe and relax.
4. Bring The Spa To You
One of the 5 Top Ways To Unwind In Vegas That Visitors Never Dreamed Existed is indulging in the most epic way. With so many spa options to choose from in Las Vegas, how does one decide? Why not indulge in the truly effortless form of rest and relaxation by brining the spa to you. Book an in room massage Las Vegas style and thoroughly enjoy sipping room service mimosas as you unwind without having to even leave your room. Also pamper yourself by booking a facial, hair blowout or even get your nails done. You won't have to worry about putting on your clothing and facing the bright Vegas sun while also hailing a cab back to your room. The pampering will come to you to truly just unwind.
5. Tea On Top Of The World
To truly relax and just get away from the hustle and bustle from The Strip, head to The Mandarin Oriental, which is one of Vegas' most decadent hotels. Located on the 23rd floor of this classy spot is The Tea House. Designed with every detail in mind, this truly Zen room provides stunning views in a tranquil setting. You can sip on a number of loose leaf teas prepared personally for you while restoring balance to your whole body in this serene environment.