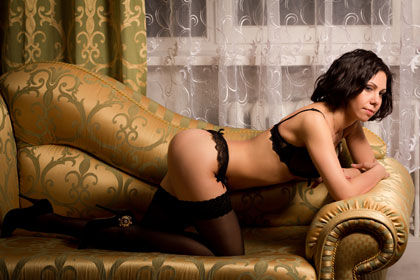 All guys have a tougher side and a softer side. Which side is shown is dependent on what is going on at any given time. When it comes to spending time with women, these sides tend to show themselves as well. As with the arrival of springtime, "in like a lion, out like a lamb" comes into play when it comes to dating new prospects. One way to let go of your inner desires is with the hiring of an escort. Here's a rundown of when you'll be more lion-like and when that lamb side will surface.
You're The One In Control
Your lion side will be in full force when you pick out the escort you want to spend time with. You'll be the king of the cats...the one with the power of selection. Each of our women has a profile available to read over on our website. Look through the photos provided and pick out the escort you think you'll want to spend time with most. Call us, and we will set up a date with your selected party. There's nothing to it! Simply select and contact and the rest is up to us.
Anticipation Will Build
When you await your vixen, the lamb part of your demeanor may come into play. Many guys feel anxious about meeting their escort. We assure you there is nothing to worry about. We do think it is cute though how men seem to hold back during this phase of dating.
You'll Be The Cool Cat
When you bring your escort out on the town, all eyes will be on the two of you. You're the one with the hottest date in any establishment you enter. You're the guy with the prize. This is when your lion side is in full force in public. Revel in it!
The Lamb Shows Again
Bring your escort back to your place for a nightcap. During this portion of your date, you may find yourself withdrawing again. This meekness, hence the "lamb side", isn't anything to be concerned about. It is the normal reaction guys have when they know they are about to become intimate with a new partner. Enjoy the feeling and watch that lamb quickly change into something fiercer.
Lions Reunite
When your date gets down to business, your lion side emerges in full force. This is when you'll take action and claim what is yours. Your date might tempt you with some flirtation and if you take her advances, you may want to become the one in control. The tide tends to shift and what you want comes into play. She'll just start the process. If you have any desires you want to be fulfilled during your date, let your escort know. She's there to please you. Let her strip. Let her lap dance. Let her massage. Let her bite, nip, and lick. Anything you have in mind can come true at this point.