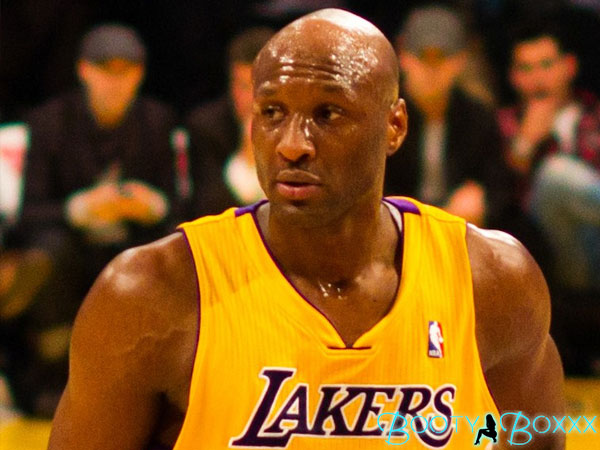 It's been nearly a year and a half since famed former NBA star Lamar Odom headed to Las Vegas – the entertainment capital of the world – and began a party spree at Las Vegas brothels that would eventually land him in the hospital. In October 2015, Odom visited the city of sin and would promptly begin a party rampage that only Charlie Sheen would approve. With cocaine, alcohol and Viagra as the cocktail of choice, Odom headed to one of Nevada's most famed 'red-light' homes known as the Bunny Ranch.
In today's society, the idea of paying for intimacy and casual intimacy seems to be more mainstream than ever before simply due to the fact that the concept is everywhere. In Britain, a television series reigns as one of the most popular reality shows where a mother and daughter duo own and operate an infamous massage parlor known for taking things one step further and being a little bit friendlier on that deep tissue massage if you get the drift there. Even here in America, the hit series Gigolos will premier its sixth season on Showtime this spring.
The show is exactly what the title sounds like as it follows several well-to-do and very attractive men who work professionally as escorts for women some of whom, one of the main characters discusses in an episode, consist of a client list that includes Fortune 500 business women as well as celebrity actresses, etc.
So in a society where casual relations for hire and casual relations in general have become so mainstream we must ask then, for example, How Lamar Odom's Las Vegas Indiscretions Impact Culture In The Future? Well, it's not just the incident with Odom, but rather a series of cultural changes that have occurred over time. For example, the widespread use and daily integration of social media as well as the concept of influencers – each person trying to become the next viral celebrity – attempting to 'out perform' or 'shock' viewers. It's pop stars and celebrities pushing the envelope to make headlines because, as they say, there really isn't such a thing as bad PR because any PR is good PR.
It's also part of a new wave of shock and awe marketing tactics in mainstream media especially in film. Think, for example, of the Fifty Shades of Grey novel and film series. Do you think fifty years or maybe even 20 years ago movie trailers for this type of film would play on regular cable regardless of how old or young a viewer may be?
The co-executive producer for the hit television series Outlander was even quoted recently defining the intimacy portrayed in the series (available on cable programming) as "a statement." By this, she notes, it was setting the tone for the show as well as setting another benchmarked standard for how intimate relationships will be portrayed today.
There's also the widespread use of dating apps? Today, it takes a search on Google in order to explain why the girl on Tinder constantly sends emoji roses to you on the dating app (it is intimacy for hire for those that were unaware).
It's also incidents of How Famed NBA Star Lamar Odom Falls From Grace For His Las Vegas Improprieties. Or is it a fall from grace? Lamar Odom has more than a million Facebook likes on his official page and at least 4.2 million Twitter followers.
Plus, his recovery was well documented on the reality show Keeping Up With The Kardashians. Rather than vilifying his actions that landed him in the hospital, it became less about what he had done and more about getting him to be accepted back into society and Kourtney Kardashian (Odom's ex wife) ensured that he was portrayed as a victim in order to rebuild his (and her) reputation empire.
While relationships and intimacy in the digital age are literally being defined with each passing day, understanding how this impacts an individual's psychological well-being is the bigger question. Only within the last six or seven years have psychologists really began to even scratch the digital surface of what it means to be a young adult and the concept of having casual relations in this day and age.
In a recent issue of Psychology Today, an article on the psychological effects of engaging in casual intimacy was published noting several studies that took place over the course of eight years. While all of the studies were different in nature meaning they were held in various parts of the world by differing researchers, they all studied the concept of causal intimacy.
In 2009, the study notes, the results seemed on par with what many would assume: men engaged in more casual encounters and were less affected by the act than women.
As the article continues, the studies also continued with slight changes until the most recent study in 2015 found that while men appeared to have increased the number of casual encounters than in previous studies, women were also having more casual encounters and there was no longer a notable gender difference as to if the psychological well being of someone engaging in casual intimacy was affected. It appeared that women and men were equally affected and unaffected by this type of relationship or non-relationship per se.
The study notes that rather than there being a gender difference, it was more based on the reasoning behind a casual encounter. For those that engaged in one-night stands based off of wanting to experiment or reasoning like pure carnal attraction, it didn't matter whether they were female or male, both were not negatively affected. Whereas those who engaged in casual acts for reasons like being drunk or trying to build self esteem, they were highly negatively affected – both men and women alike.
As it seems, intimacy in mainstream society will only continue to evolve over time as it has since the Kinsey era.