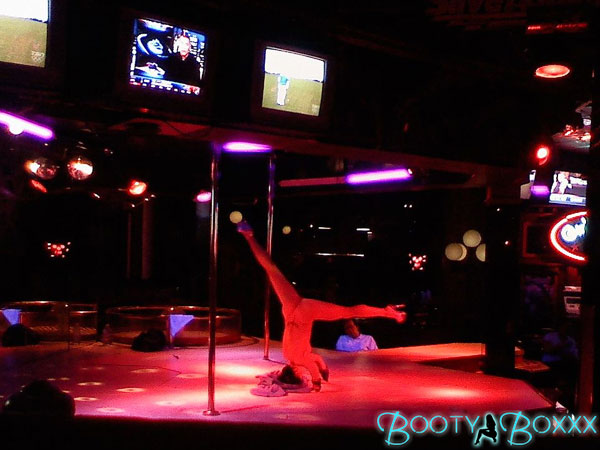 Vegas has a reputation for being not only the entertainment capital of the world, but being a place where you can lose your inhibitions and literally be anyone or do anything that you've ever wanted – within reason of course. After all, Las Vegas is still a city in America and laws do apply, albeit more things are legal in the city of sin. which makes it just that much more fun.
Come on, who doesn't love Vegas?
If you're headed to Vegas and have a strip club visit in the works, then you may be surprised to know that there are several Activities You Can Do At Strip Clubs in Vegas That You Never Dreamed You Could Do. Whether its getting wet lap dances or winning more money for lap dances it's only ever possible in Vegas.
1. Book The Venue
When it comes to partying in Las Vegas, what could be better than having the ultimate party where you book out an entire room or, even better, an entire strip club with dancers and all.
Now, you would be the most amazing best man and best friend if you booked your buddy, the groom's bachelor party in this epic manner. Forget the cost of such an act and think about what that means. You book out an entire strip club in Las Vegas for a private party and the antics may get even that much better and crazy. Plus, that's like rapper song status right there. And, yes, it is in fact possible due to the fact that anything and everything can be bought for a price in Sin City including Las Vegas strip clubs. So What Are All The Crazy Things You Can Do In A Vegas Strip Club? Well the next one involves water, so read on.
2. Swim With Strippers
This next one could almost be something dreams are made of for some patrons of the sensual arts. In Vegas, you can actually swim with strippers. It's not anything like swimming with dolphins, but rather one of the largest gentlemen's clubs in Las Vegas also opened a pool party where you can swim with strippers, get lap dances by strippers and watch them dance all while being wet. Come on, is there anything better than a gorgeous wet stripper? Yah, probably not. Only in Vegas.
3. Touch, Grab, Rub
For some folks from smaller areas in the country, this one is more of a shock than to those of you who frequent strip clubs in larger metropolis areas of America. You can, in fact, touch the dancers in Las Vegas when you are receiving a lap dance, they actually encourage it (as long as you're respectful). That's right you can touch them as long as it's not roughly and not with your mouth.
4. Eat Sushi
The concept of buffets or other food items being served at a strip club is not new, but take that rinky dinky bar food and toss it aside. In Vegas you can eat one of the best steaks you've ever had in your entire life and drink $100 glasses of wine while beautiful women of all shapes, sizes and styles dance in scantily clad lingerie all around you. Seems rather mythological as if you were a Greek god or goddess don't you think? Well, maybe steak isn't your thing, but in addition to this there are a Plethora of Activities That You Are Able To Do At Las Vegas Strip Clubs like for example eat world-class sushi.
That's right, you can pop that Ace of Spaces bottle and eat sushi from incredibly talented chefs while the lovely ladies entice more than just your taste buds all around you.
5. Get A Girlfriend
This may not be exactly what you were looking for when you went to the strip club, but it actually happens more often than not. Dancers are like every other girl you've ever met, but they just hustle harder. That doesn't mean that you should be worried about getting a girlfriend at the local Vegas strip joint if you were just looking for a good time, but there are a number of actual stories from both strippers and patrons alike who met, hit it off and down the line got hitched. Just know that girls will be girls and if you have lots of money, a hustler will always be a hustling.
6. Gamble
It is Vegas and you can gamble in grocery stores and gas stations, so it should be of no surprise that you could also gamble – but only in select strip clubs. Now it's not like you'll be playing and winning millions like on the casino floor, but at certain establishments you can pull up to the bar and spend some cash playing blackjack, poker, keno or slots. Locals love gambling at strip clubs due to the fact that strippers are not allowed to hustle gamblers at the bar for lap dances, you still get free drinks and the machines are usually popping off taxables left and right.