Ruby

---
Age:

26

Height:

5ft 3in

Weight:

122lbs
Cup Size:

34B

Hair Color:

Red

Eye Color:

Brown
Ethnicity:

Caucasian

Nationality:

Eastern European

Orientation:

Straight
---
Hello there good sir! I am go by name of Ruby. It is not given name, but I like. I have always like color ruby. I remember being little girl and looking at grandmothers jewelry. She always have such nice jewelry. In Ukraine we are with family for much of time. One necklace she wear in particular have ruby in it.
I love how bright and red it look. Way it shine in light. I could not look away. I love it. It become favorite color, so I color hair to match. I have done this since become teenager. Friends call me Ruby, so I go with it. I like color and I like jewelry so I like name. Now in U.S. I keep name. My friends call me Ruby here. You may call me Ruby as well.
---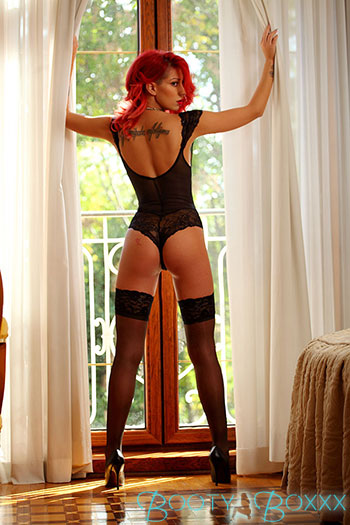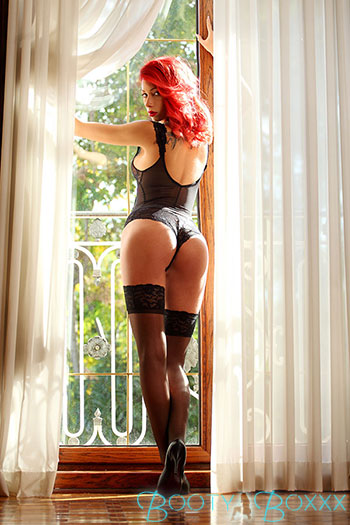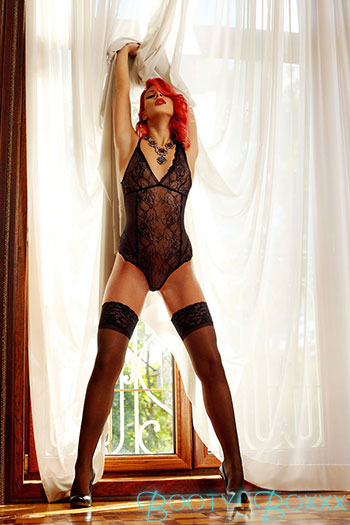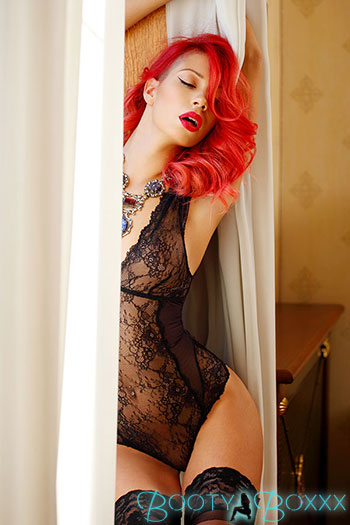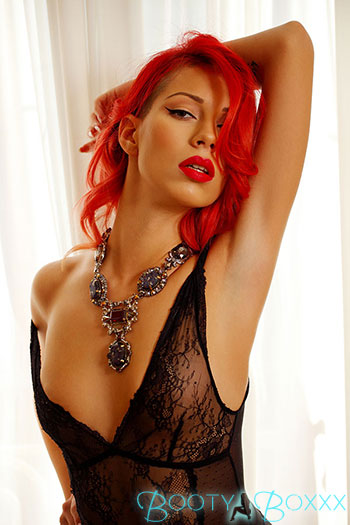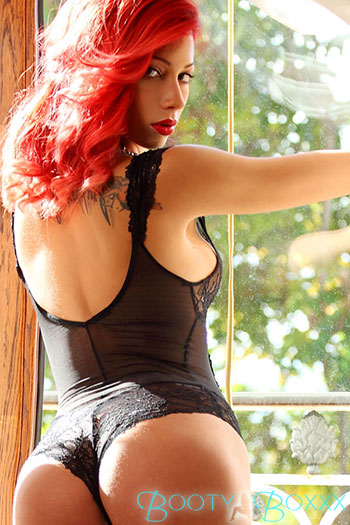 ---
She'll Keep You Interested All Night Long
As you see my English is not all good. I do practice very much. I try best to speak the English every day, but it still new language to me. I be in States for a few years now. I think three maybe? I first live in around Boston, but it so cold. It like home. I want to live in warm where I no have to wear coat every day. So I move here to Las Vegas and I so love it. It much different than what I use to in Ukraine. We no have cities like this. It so big with so many lights. So many thing to do. I live in smaller city in Ukraine and there would be no thing to do most of year. When warmer out it very pretty though. I do miss some things. I miss family, but life better here. And I make so many new friend that I always happy. I really love how I can meet people from everywhere when I do this work.
I hope to learn much about you when we spend time together. Tell me about where you from? So many places in the States. It just so big. I want to see it all. I have visited LA while I move over here. Some people there are kind of mean. But it okay. We all can't be nice. But I love the beach. It so nice. Could spend all day on beach. Although sand it gets all over and I no like that as much. Have you been to LA? Maybe you go somewhere else for beautiful beach. Tell me about where you go? Maybe I too able go someday.
I look very much forward to us meet. It will be so fun and I know we have a good time. I hope you call me.